Missions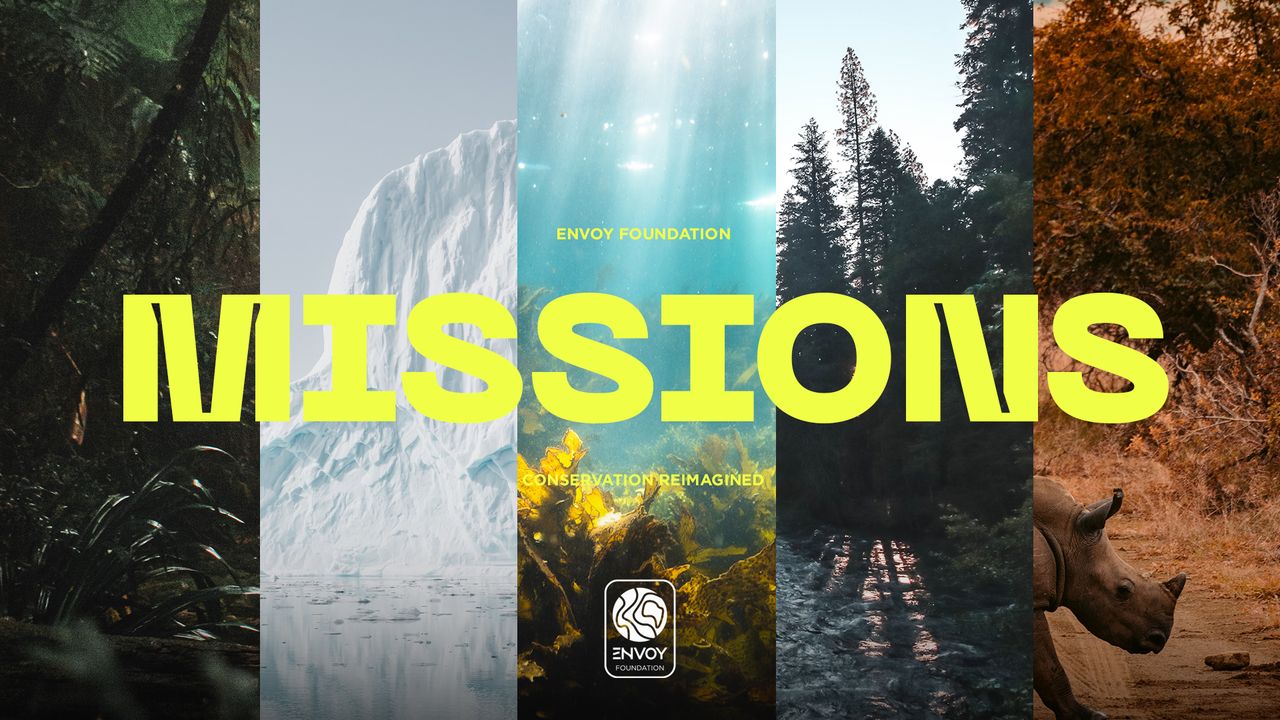 "We can't save the world by playing by the rules, because the rules have to be changed. Everything needs to change – and it has to start today."
- Greta Thunberg
The Envoy Foundation has created a blueprint to extend and enhance the impact of conservationists, scientists, filmmakers, entrepreneurs, and businesses on the world.
Within this blueprint we have identified five key areas for urgent recovery to focus on, ensuring the preservation and rehabilitation of our planet. These areas are:
Ocean

Earth

Freshwater

Climate

Animals
We aim to work within these areas, and in collaboration with our partners, to create a healthier, more just planet.
If you are working in any of these spaces, have an idea with a detailed plan that you want to progress, or would like to support an existing project please explore our 'Participate' page. Project submissions are not open year-round, these are open in windows.